If you want to share your android apps with your family and friends, APK Extractor is a must have app for you. This simple app allows you to extract your app to an APK file easily. And later you can send the APK file to SD card or anywhere. Fortunately, APK Extractor is available for free on Google Play Store.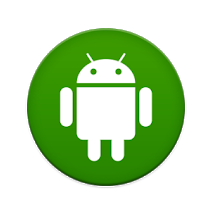 Currently, the app has millions of happy users all around the world. And the number is increasing day by day. APK Extractor comes handy in many situations. For example, recently I did a factory reset of my android phone and then I discovered that one of my favorite apps is no longer available in the Play store. Fortunately, I also installed the app  on my tablet too. So, I converted the app to an APK file and then sent to my phone via bluetooth. Now lets have a look at the key features of the app.
You Might Like: GTA San Andreas APK + Data
Key Features of APK Extractor
Fast, easy to use app comes with beautiful UI.
Extracts almost all the apps,including system apps.
No need to root your phone.
Supports almost all types of android smartphones.
By Default Apk's will be saved in /sdcard/ExtractedApks/.
Can extract multiple/all APK's with a single click.
These were the interesting features available inside the app called "APK Extractor". To get this app you just need to click on the below download button. And the app will get installed on your smartphone within few seconds.
Download APK Extractor Free
We have been using this app for last six months and have not faced any problem till now. The size of the app is also very small. And it extracts the app to APK file very fast. You can also buy the premium version of the app from Play Store if you are looking for ad free version.
Thanks for reading. If you have any question, kindly let us know through our comment section.