Technology has become an essential part of our lives today. Almost everything now takes place online. Talk about reading news, shopping, learning, and even dating. With SEO becoming a crucial part of our day-to-day lives, companies must adapt to the wave of change.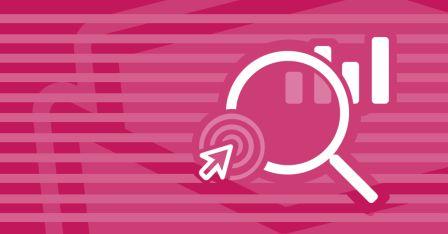 The best way of reaching potential clients online is through search engine optimization. However, search engine optimization can be frustrating and complicated if you don't understand the basics. The good news is that we will discuss everything you ought to know about SEO in Kenya.
What Exactly is SEO?
Search engine optimization, popularly known as SEO, refers to the practices you can use to optimize your website for better rankings in the search results. It entails optimizing digital content so that search engines like Google and Bing can display the content on top of the search results page.
SEO usually involves organic ranking. This means that you do not have to pay to appear on the search engine result page. Think about it this way, when you type the name best plumbers in Nairobi, search engines like Google will display the best-rated plumbers in Nairobi.
While it might seem easy, the reality is that it can be frustrating. Even so, companies should take advantage of SEO since more than 75% of all online activities start with a search engine.
How Does Search Engine Optimization Work?
To take advantage of SEO, you must understand how to optimize your content to rank higher in the search engines. Let's discuss how SEO works.
First, you need to know that there are two types of SEO, namely off-page SEO and on-page SEO. On-page SEO involves all the effort that you will take to optimize your content for better ranking. This involves using the most searched keywords in your articles and pages. It also involves writing high-quality content that has metatags, titles, and short sentences. Above all, your content should be unique and engaging.
On the other hand, off-page SEO involves the efforts you can take to improve the ranking of your websites from other websites. The best way of doing so is by earning backlinks. Off-page SEO is all about quality content and relationships with other people.
SEO Strategies Overview
You might have also heard about black hat and white hat SEO. These are SEO strategies that you can use to improve your ranking. Black hat SEO strategies focus on quick gains, while white hat SEO strategies focus on long-term gains.
Usually, individuals who use black hat SEO strategies tend to apply unprofessional tactics like link scrapping and keyword stuffing to improve rankings quickly. Although this strategy can work for a short while, search engines will penalize you or even blacklist your site after they find you out.
Unlike black hat SEO, white hat SEO is the way to go to build a reputable and sustainable online business. White hat SEO focuses on the audience instead of the rankings. The aim is to give your readers quality content while following search engine rules.
Global DesArts Media defines SEO as the science of adjusting a website's code, content, and structure for better rankings. These SEO experts use white hat SEO strategies to help clients rank better in search engine results for a particular keyword or a combination of keywords.
How to Get the Best From SEO?
SEO marketing is not easy and usually requires time. It is not something you start today and expect to see significant results tomorrow. The good news is that you will gain a lot from it when done right. Read on to discover how you can get the best from SEO today.
1.      Create High-Quality Content
Bill Gates was right when he said that content is king back in 1996. Nowadays, people globally are relying on search engines for information. That is why more than 70% of all online activity starts with a simple search on Google or any other search engine.
To provide users with the best experience, search engines direct people to the best content online. Therefore, you have to create engaging and compelling articles for potential clients to find you easily online. Above all, your content should contain freshness, short sentences and paragraphs, and a call to action.
2.      Understand User Intent
Search engines always take the time to try and understand what the searcher is looking for when they search online. They try to understand whether the person is trying to find information, make a purchase, or window shopping. When creating content, you should take the time to try and figure out what the searcher might be looking for as well
For instance, you can't create an article for the best traditional marketing companies in Kenya when the searcher finds the best SEO company in Kenya.
3.      Post Regularly
According to Hub Spot, posting regularly improves search engine rankings. However, you have to publish unique and fresh content to rank better on search engines. This does not mean that you have to create new content every time. Fixing broken links, updating outdated data, and fixing your data for accuracy are some things you can do to improve your rankings.
4.      Keyword Research
Search engines rely on keywords to display information. For that reason, you must conduct research and select the right keywords to rank better on search engines. This involves analyzing your competition to discover what they are ranking for.
Above all, you must understand search intent and use it on your keywords to rank better. Here is how you can conduct keyword research and select the right keyword:
Use the right keyword research tools like Yoast.
Understand user intent.
Understand semantics.
Keep an eye on your competitors.
HTML and SEO
Most people don't realize it, but HTML is an essential part of SEO. You have to use the right headers, descriptions, and tags to rank on the front pages. Luckily, you don't have to understand code to optimize your content. All you have to do is to include the following HTML elements in your content:
Title tags
Meta description
Schema
Subheadings
Alt text
URL slug
Site Architectures and SEO
Website design is a crucial piece of the SEO puzzle. A good website design improves user experience, which is an important aspect of SEO marketing. Your website should load quickly and have a secure connection. Above all, it should be mobile-friendly.
Final Thoughts
SEO can seem like a complex puzzle, especially if you are starting. Luckily, the best SEO companies in Kenya, like DesArts Media, will help you overcome this complex puzzle and get better rankings.