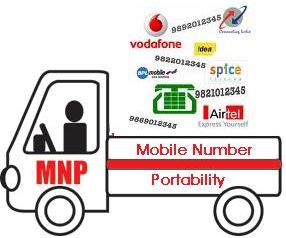 The much awaited mobile number portability (MNP) starts from today (20th January). So from now no one can take your mobile number away from you, even if you change your old service provider. If you are tired with your old poor service provider then this is the time to switch to a new better service provider and the most beautiful thing is that you can do it without changing your old number.
This service is available to both postpaid and prepaid customers and subscribers of GSM as well as CDMA service.But remember you can take this facility within your current service area.Which means you can not take your Guwahati number to an operator in Bangalore.
"I think it's a great step forward for the consumer, as it enhances choice and brings in more competition, because the more efficient you are as a service provider, the more likely that consumers will choose you," The telecom minister Kapil Sibal as saying today.
How to apply for MNP
Just Send an SMS from your phone to 1900.Your current service provider will reply with a 8 digit unique porting code(UPC).Use that code while filling out a detailed form for the new service provider you want to shift to.The whole procedure will not take more than 48 hours.But in Jammu and Kashmir, Assam and North East service areas,the whole procedure may take upto maximum 15 working days.
The cost of porting a number to a new operator is just Rs 19.Please use the following links to more about operator specific MNP details.
BSNL
Airtel
Vodafone
Idea
Aircel
Tata Docomo