About Microsoft Project 2013
Microsoft Project application is a registered product of Microsoft Corporation. This is a kind of desktop tool which is very useful for the users. This Microsoft project 2013 application helps the project managers to analyze and plan about project resources. With the help of this application tool, project managers can be able to track the progress of a project in an efficient manner. Also, this tool helps the project managers to forecast resource needs with the help of reports.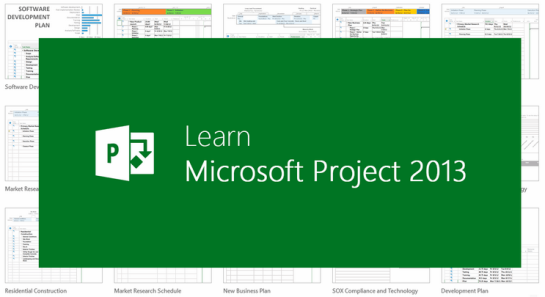 What The Course is About?
This training course will provide candidates with a widespread knowledge of the basics of the Microsoft Project 2013 application. This course will also provide participants a complete general idea of the project, its plan, its tasks and its resources. Through this training course, participants will learn about information on tracking project progress and advanced task scheduling.
Similarly, participants will learn about a sketch out of troubleshooting and customizing views. Candidates those who participate in this course will also get information on sharing project information, resource pooling and consolidation along with an update on new features in the Microsoft Project 2013 application. People those who want to start and lead their career as a project manager or manager can take this Microsoft project 2013 course Helsinki.
Candidates those who want to take this course can learn this training through online. At the end of this course, participants those who take part in this training will receive a certificate for their training. This certificate states that the participant is a Microsoft Certified professional in Microsoft Project 2013 application. This will help the participants to obtain better career opportunities and help them to lead a successful career.
Who Can Do This Course?
This course is pursued by all type of professionals those who manage projects. This Microsoft project training will help them to manage their projects in a better way by using Microsoft project 2013 application.
Similarly, this course is suitable for Managers, schedulers and for others those who are using this tool to manage their project. Through this participants will get certification on Microsoft project application and they can increase their efficiency. These are the targeted audience those who obtain benefits from this course.
What Participants Will Learn?
Through this training course participants will,
Able to manage projects using the Microsoft Project 2013 application
Able to manage resources and assignments within a project
Able to track the project progress using various features
Learn to create a task based schedule for the project
Learn how to share the information of a project
What Are The Career Benefits Participants Will Get?
By learning this training course, candidates will get a good pay scale job
Through this training, professionals will be able to reach the top of their career by professionally and successfully managing their projects
This will improve the visibility of the person those who take this course in their organization
This training course sets the participants apart from their colleague and ensures them to get recognized for their knowledge and skill