There are loads of puzzle games that are scattered in the market, which you can play online. Not all have made it to the top rated puzzle games. If you love to play online puzzle games but could not find any that has amazed you while playing, then your search has chosen its right place.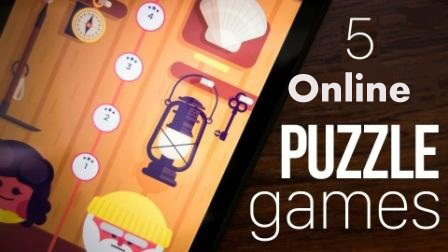 Here five such puzzle games have been encapsulated that you will surely find interesting and addictive while playing. Listed here are the most rated five online puzzle games that will scratch your itch to solve a puzzle and you should play if you haven't.
5 Best Online Puzzle Games
Demolition City
This game is physics based online game. You can play this game with your mouse and keyboard. It has all total twenty levels, where you have to explode the towers and buildings with the limited dynamites available. This game is a very skilful interesting game that requires focused attention and keeps you occupied. Succeed each level with your skill, earn money and conquer all the levels.
Wheel of Fortune
If you have ever watched this popular fun game show on television, then you here is a chance for you to enjoy the free web version of this game show. If you love spinning wheels to see the exciting results, then you must play this game. It is just similar to the original game show which you will find interesting while you play. You have to spin the wheel, buy a vowel or choose a consonant to find the sentence on the screen. Be careful about the bankrupt. Exercise your brain with this game.
The Idiot Test 3
You think you are smart? Then don't miss trying this game. Play this game to test your IQ level and see whether you can pass this "Idiot Test 3". You have to read the given questions carefully and then answer them. If you don't understand the question then you are simply screwed. This is only the fun part of this game, understanding the question. Try it today.
Plumber 2
Check your plumbing skill through this game and become a plumber. You have to keep rotating the pipes until it is nicely connected to create a clear drainage system from the tap. Click on the pipes for rotating them.
Bloons Tower Defense 4
Bloons Tower Defense 4 is developed by the Ninja Kiwi. This game is a fun one where the simian, world's sharpest monkey, is back in defending his bananas. While defending his bananas he faces a lot of war which he needs to break through. This is the fourth instalment in the game and has two new challenges included. The Bloons map includes bananas all over the game. This game is simple yet worth playing.
After going through the games' details, sure you are excited to play. So, what are you waiting for? Start playing them today and nurture your mind, have relaxing time pass moments. They all are available for free. Go and hit the world of puzzles today.
You Might Also like: Download Bad Piggies APK For Android