If you want to run android apps on your PC or Mac, you must have a android emulator installed on your PC. The popularity of android emulators are increasing day by day. Generally there are 2 main uses of emulators. The first and most common use is for gaming. Most of the gamer use emulators on their PC to make gaming easy. The second most common use is for app development. App developers like to test their apps before releasing it to the market.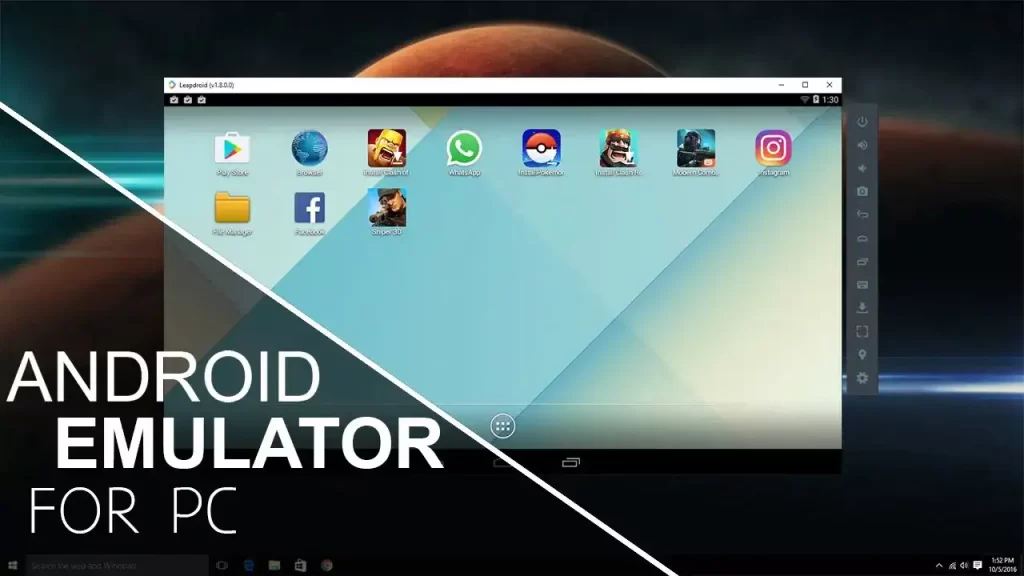 At this moment, no consumer emulators run the latest version of android OS. The great thing is almost all the apps and games still support the old version of android OS, so it's not a big deal. But still if you are looking for an alternative then  Android Studio is for you. Unfortunately it's not for playing mobile games. Now lets have a look at the best android emulators of 2022.
5 Best Android Emulators Of 2022
BlueStacks
BlueStacks is one of the most popular and free android emulators for both Windows and Mac. It is very popular among the gamers.  It's most interesting features include the Keymapping Tool to create customized control schemes, the Instance Manager through which you can create multiple instances of the emulator and run several games simultaneously. Currently BlueStacks has a community of over 500-million gamers around the world! The most recent version of the tool is the safest, lightest and fastest which can deliver high performance gaming even on low end devices.
LD Player
Another free yet powerful android emulator to run all types of android apps on PC.  LD Player is very popular among the gamers as it is focussing mainly on gaming performance.  Though it borrows a bit of design from BlueStacks,
But that's not an issue. It can run all types of apps and games including TikTok, Instagram, Free Fire, Mobile Legends etc.
Android Studio
It is the default development console (integrated development environment, or IDE) for Android. As compared to other emulators it is quite fast. Android Studio comes with a bunch of tools to help developers make apps and games specifically for Android. At the same time, it is not suitable for everyone as the setup is quite complicated.
ARChon
This is not a traditional emulator. You need a browser like Chrome to use ARChon. You install it as a Google Chrome extension. Then it gives Chrome the ability to run Android apps and games.  It works with any operating system like Windows, macOS, Linux etc. Just you need to install Chrome on your PC.
GameLoop
Formerly known as Tencent Gaming Buddy. GameLoop is mainly for gamers. You can call it the official emulator for games like Call of Duty: Mobile, PUBG Mobile etc. We have been using it for a long time and have not faced any issue till now.
If we have missed any of the best android emulators for PC, don't forget to get us know through our comment section. Thanks for reading.