Bitdefender is known as one of the most trusted security software providers not only for PC users, but for the mobile users as well. After gaining a massive popularity on the iOS platform, Bitdefender Mobile Security software is now available on the iOS and Android platform. And Bitdefender Mobile Security for Android can be downloaded either from Google PlayStore.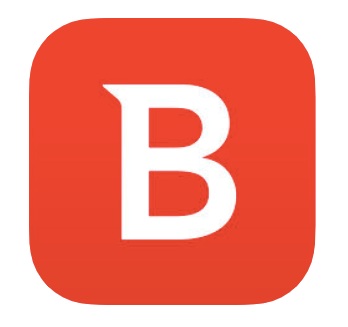 This mobile security app protects your Android devices from various malicious files and malware attacks. The best thing about this security app is that, it doesn't put an extra burden on the performance of your Android device. The app works smoothly and doesn't affect the performance of the device.
The app comes with a lot of security options to protect your Android device from other users, and from the web as well. Most people make online transactions for purchasing different things using their mobile devices. For the very same reason, you need to take proper care of your device so nobody can steal your personal information.
Bitdefender Mobile Security Review
The software is designed to protect your device against hacking activities and malware. When you install this software on an Android device, you will be asked to enter your personal details including an email ID. Whenever it detects something wrong with your phone, it will immediately send you a notification regarding the malware attack.
The software also comes with the additional security feature to protect your device with a PIN. You can change the PIN frequently so nobody can break down the security wall on your device. When someone tries to use your email without the permission, the software will suggest you keep an eye on any changes.
This security app has the same kind of features as another Bitdefender app for iOS.
New VPN Service
Unlike other Security apps, this Mobile Security app has now built-in VPN. With this option, you can explore the websites by changing your current location. You can anonymously surf different types of websites using this handy tool.
If you are unable to surf the geo-restricted websites, then this VPN module allows you to change your current location so that you can easily surf geo-restricted websites anonymously. You can simply unlock geo-restricted content by changing the current location country-wise. Just like the country from the available options and start exploring the content right away.
Account Privacy
This section protects the privacy of your account. It automatically checks whether your email accounts are leaked. If something is not going well, you will be asked to validate your email ID again. You will also be asked to change the password of your email account if it was attacked by malware.
Anti-theft System
This is the most advanced security feature available on a mobile security app. This module lets the user locate, lock and wipe your data from remote locations. If your phone is stolen, you can simply make use of this feature to wipe off the data. Your important data and documents will be inaccessible.
In addition, if you can't find your mobile, you can use this feature to lock it with a passcode. This keeps all the data of your device secured from other users. Nobody can see your private messages and photos from the device.
Moreover, this security app is designed to offer 100% privacy to your mobile and its data. While online, the software uses advanced encryption and decryption technology to keep everything hidden from the attackers. You can seamlessly surf your favorite websites without worrying about your data's privacy.
Besides this, the software also comes with an extra layer of protection with its web-based module. Advertising agencies and other companies will not have any access to your account. You will not receive text messages from advertising firms or pop-up ads while using this app.
Interestingly, Bitdefender Mobile Security Software now supports iPad devices as well. If you are using an iPad and looking for a reliable security app to protect your iPad's data, then this security software is now supporting iPad devices as well. You can use the same login credentials on your iPad.