Today we are back with a list of 10 best free online file sharing sites. Daily millions of people from all around the world use online file sharing sites to store, share and send documents, softwares, multimedia, PDF files etc. You can also use your email ID to send files. But when the file is too large, you need a file sharing site to upload and share the file with others.
There are hundreds of free online file sharing sites are there in internet. But all of them are not good. That's why we have sorted out 10 most popular file sharing sites for daily use. So, if you are looking for a reliable file hosting sites, your search ends here.
Before proceeding to the main part, you should know the definition of File sharing. It is the practice of distributing or providing access to digital media, such as documents, softwares, multimedia ( audio, video and images) or electronic books. File sharing sites are also known as the cyberlockers.
List Of Best Free Online File Sharing Sites
I am quite sure you have already heard about it. Mediafire gives you 10 GB of free space at first. The free space can be increased to 50GB easily by inviting friends and by performing several other tasks. Users can also try out business and pro account to enjoy additional features and space. Pro and business both accounts also come with a 30 days money back guarantee.
Mideafire possesses desktop, mobile and web versions. This online file sharing site has been providing its services since 2005. Mediafire claims 330,000,000 page views per month.
You Might Also Like: Download Sky Force APK For Android
This is one of the most popular online file sharing sites to store images, PDF, music and movies. The free account can host up to 15 GB of data. Registration process is so easy. Users can also buy premium accounts for a period of 1-3-6 and 12 months at different prices. There is a drag and drop window and upload progessor to make the whole process easy and convenient. You will be glad to know that 4shared has joined with McAfee Antivirus to keep your uploaded data secured and protected.
Another most popular and widely used online file hosting sites. The site has apps for all popular operating systems. It does not matter whether you are using iOS, android or Windows OS, sync is very easy among all the devices. Dropbox provides 2 GB of free space to its users. Once you reach the limit, you have to delete some of your old files or have to upgrade to a pro account.
Dropbox is very popular among smartphone users. One of the best feature of Dropbox is that it provides slow uploads and downloads to all its users. The dropbox app works superbly even on a 2G connection. Dropbox also adds new features regularly to make the product more user friendly.
Do you have a Gmail account? I bet you have. All Gmail accounts are associated with a free Google Drive. You can store up to 15GB of data for free. Apart from sharing and storing, Google Drive allows its users to create and edit Word, Excel and PowerPoint documents online. If free space is not enough, users can also buy a 100GB plan for $1.99 per month.

Like all other online file sharing sites, Box also provides both free and paid services to its users. Box gives 10GB of free space for to its users. Business plan costs $15 per month for each user. Free account holders can upload a file size of up to 250MB. People who like to upload HD movies, videos may not find sufficient their free services. They can buy a personal account with 5GB max file size and 100GB of space costing $10 per month. The site guaranteed complete security to the uploaded files.
This particular file hosting site is for Apple users. iCloud provides 5GB of free space to its users. The free space can be used to create backup of your apps, pictures, mail, calendar and notes from your Macbook, iPhone and iPad. Generally 5GB is not enough for apple users. So, when a user reaches the limit, he/she can for a paid plan.
You Might Also Like: 8 Little Known Facts About Steve Jobs
Mega
This website provides 50GB free storage space. If you like upload and share full HD movies, Mega.co is the best file sharing site for you. Once you reach the free space limit, upgrade your account to a paid plan. Their paid plan start from $9.99/month for 500GB. Users can also download Mega.nz app on their smartphone to sync data between devices.
Fileserve
Fileserve is another best option to upload and share big files for free. Every month millions of people use the website to host their files. They also have special features like remote upload, FTP upload etc. Users will get 50GB of free space. Like all other online file hosting sites, Fileserve also has premium plan for its users.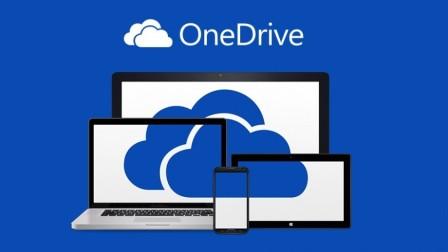 Another well known file sharing website to upload and share any file in any format. OneDrive was launched by Microsoft in August 1, 2007. Just create a free Microsoft account (e.g. Outlook.com) to get a free OneDrive account. One Drive offers 5GB space for to its users. It works superbly on any device and at the same time allows users to access their files from any part of the world.
You Might Also Like: Download MX Player Pro APK Latest
Uploaded.Net
Uploaded.Net is another key player in the file hosting world. Upon signing up with the site, you get 5 GB of space for free. Unlike other file sharing sites, they have two premium plans. One is increase the download speed and the other is to increase the storage limit. The site also allows people to search for the files uploaded by other users.
We have tried most of the sites personally before preparing the post of best online file sharing sites. We created free accounts to check the basic features of the websites listed above. If you have any of the sites, don't forget to share your experience with us through our comment section. You can also suggest us to add a site to the list. Thanks for reading.