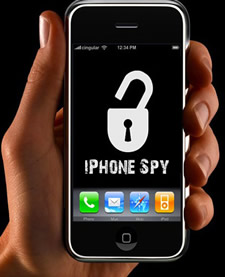 Are you looking for iPhone spy software? Here is a list of most popular and best iPhone spy softwares. Simply download it and install in your iPhone. Some of them are not free. You have to paid for them.
Best iPhone Spy Softwares
SpyBubble
This software works on any smart phone or iphone.SpyBubble can remotely read SMS/texts, Phonebook, check call details and also track GPS location. It is a powerful iPhone spying software package that tracks and records all information in real time which can be viewed from any computer in the world.
Mobile Spy (iPhone Version)
This software can records all incoming/outgoing text messages, emails, call history, and also track GPS location like SpyBubble. Another great feature of this software is real time tracking. This feature helps you to view the iPhone's screen LIVE.
Security Cam
This application turns your iPhone into a spy camera. What's cool about this app is that users are able to customize an audio trigger so that iPhone will only snap a photo when your audio trigger is activated.
Night Recorder
Another most popular iPhone monitoring apps. This application records sounds you make when you sleep. If you have any habit like snore or talk in your sleep,just activate this app. It will record all.
Tips: Spy software might cause data loss to your iPhone. To prevent that, you can transfer all the contents on your iPhone to PC as backup with iPhone transfer software.