Startups face all sorts of risks and challenges as newly established businesses, but some concerns are more pressing than others. Fraud is a particularly worrying possibility for a startup because it can lead to financial losses, reputation damage, and other serious consequences fairly quickly.
After all, you don't want your business to become known for having weak defenses against fraud as that will make it harder for your intended audience to trust your brand in the long-term. Fortunately, you can reduce your chances of encountering fraud as a startup by taking the following steps: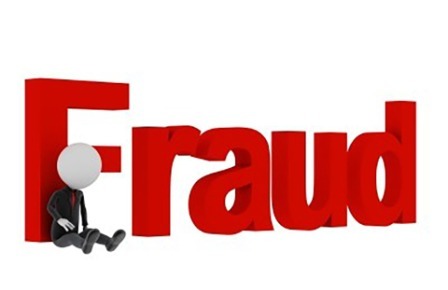 1. Use an Identification Service
Verifying the identity of the people with who you do business is the very first step of fraud protection and will help you avoid fraudsters who are using fake credentials. If a person is unable to prove their identity, you really have no way of knowing who you're dealing with. Surprisingly, it's often possible to verify a person's identity using their phone number or through a series of basic questions related to their prior addresses and credit accounts. Of course, most business owners don't want to sit around all day manually verifying identities, so automated software and an outsourced identity verification service are the ideal solutions in this department. Sometimes, an SEC investigation is also conducted privately. You can even try this out for free first, thanks to providers such as Cognito who run free trials on their identity verification software.
2. Do Your Due Diligence
If you're going to be extending a significant amount of credit to your customers or clients, it's best to use a consistent screening process to research their financial stability, credit profile, and background. A standard credit check is usually all that is required to tell you everything you need to know in order to determine whether someone is financially trustworthy enough to meet your predetermined criteria. If you want to be double ensure, you could look into employing the services of private investigators in Glasgow (or elsewhere more applicable to your business). They will be able to dig up details about potential clients that you might find reassuring to know about before bringing them into your business in some capacity.
3. Limit Risks and Liabilities
Ultimately, you can only be defrauded for the amounts that you're willing to extend, so it's important to calculate your risks and try to understand how your site or business might be exploited by a savvy fraudster. Even you can hire a private investigators in Glasgow when required. Once you know what your primary risks are, you can devise strategies to account for those potential caveats, thereby strengthening your company's defenses against all forms of fraud. Consulting with a cybersecurity expert who specializes in site security is one way to discover potential loopholes and weakness that you'd otherwise overlook.
4. Use an Enterprise Security Software
There's no way for you to manually protect your startup in the digital realm, so a collection of powerful security software will be your primary defense mechanism. Choosing one of these tools will be easy because there are at least a dozen popular options that have been trusted by business owners for years. However, keep in mind that you'll benefit from having a faster computer that can handle multiple antivirus software running simultaneously.
You Have an Obligation to Protect Your Customers
Protecting your web servers and personal devices from malware isn't just about avoiding inconveniences, it's about securing the fate of your burgeoning business and protecting your corporate reputation as an entrepreneur. Ultimately, every startup has an ethical obligation to act in the best interests of their customers' security.